As the most pyrotechnic living space, the kitchen is not only the birthplace of gourmet food, but also interprets the living conditions of three meals in the four seasons.
Sintered Stone has the characteristics of non-slip, super compacted structure, wear resistance, high temperature resistance, and easy cleaning, which highly matches the kitchen space.
Wear-resistant and scratch-resistant
A good kitchen must have a good countertop. In modern kitchen design, Sintered Stone countertops occupies the mainstream. It not only has a high-value appearance, but also has extraordinary physical properties.
It is inevitable that kitchen countertops and countertops will be scratched and touched. Therefore, the selection of materials must require high hardness and scratch resistance. The Mohs hardness of quartz stone countertops is generally 5-6, while the Mohs hardness of rock slabs is generally 6-7. This makes the Sintered Stone withstand the scraping of various sharp tools.
Safe and non-slip
Sintered Stone is used for floor paving, and the large-size Sintered Stone slab has a large area. When paving the kitchen, it can minimize the traces of collage, reduce the hidden dirt, and facilitate cleaning and maintenance.
The kitchen is a cooking space. Water stains will inevitably occur during processing. The matt surface Sintered Stone has anti-slip properties, and the anti-slip slope can reach 18.5, which can increase the friction with the contact part to form an anti-slip effect.
Heat resistant and not deformed
Anyone who has cooked can understand the despair of not being able to find a potholder when holding a saucepan with both hands.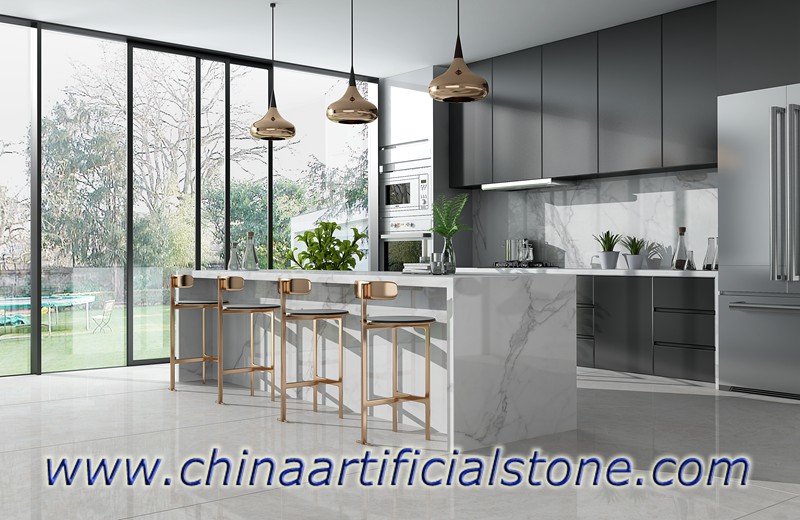 Sintered Stone is fired at a high temperature above 1200°C, and the fireproof level is up to A. It can withstand all kinds of domestic fires, even if it is exposed to high temperatures, it will not release harmful substances, which is environmentally friendly and healthy. Even hot oil pans and pots that have just boiled water can be placed directly on the countertop.
Resistant to acid and alkali corrosion

It is known that the water absorption rate of the Sintered Stone is lower than 0.01, and there are basically no pores on the surface, so there is no need to worry about water seepage on the Sintered Stone slab. Sintered Stone is resistant to chemicals, solutions, and disinfectants. The common red wine, coffee, olive oil, lemon juice, baking soda, etc. in the kitchen will not affect the color and luster of the slate. Only hydrofluoric acid can corrode.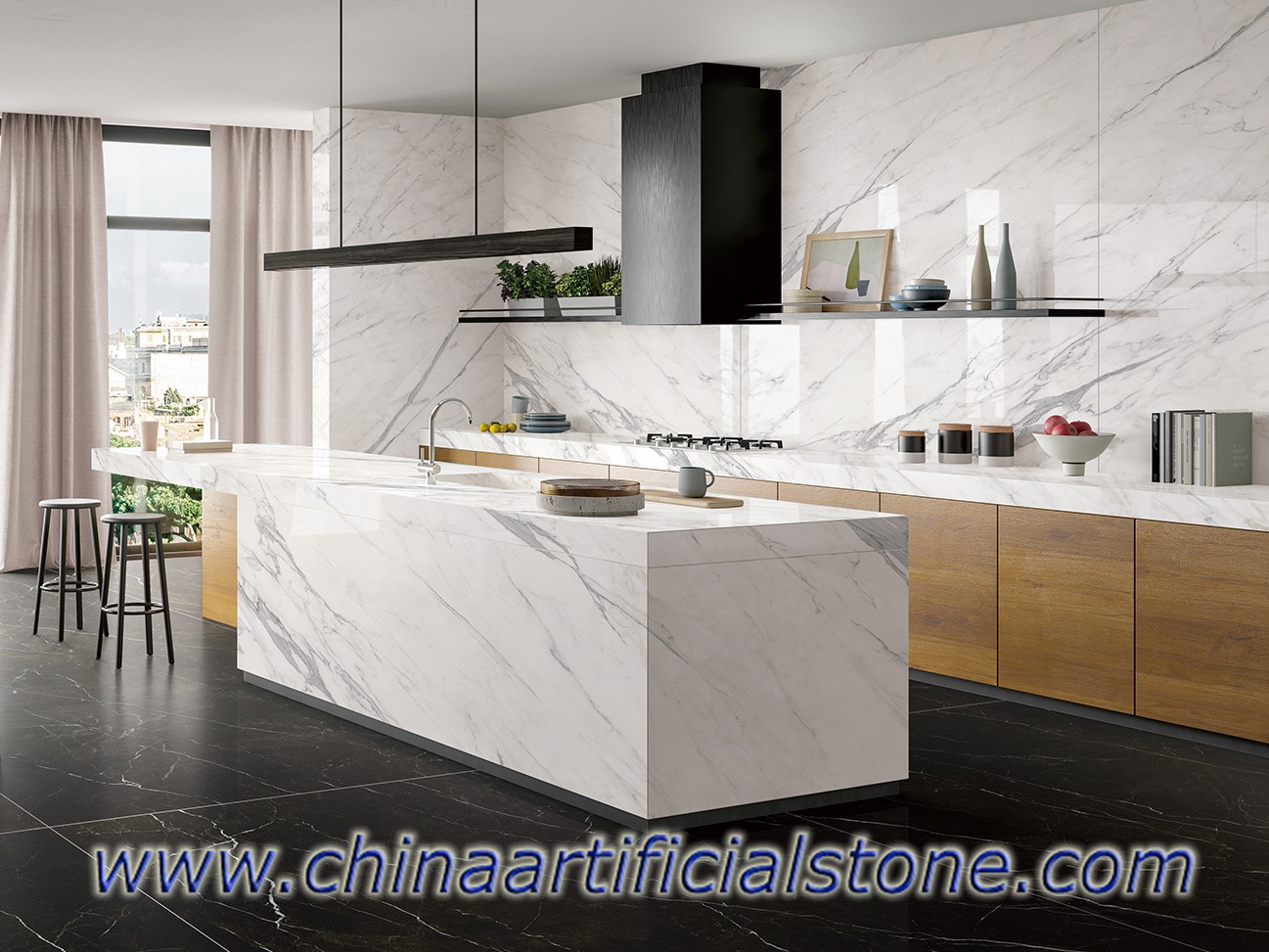 Large size, less seam

Sintered Stone countertops are available in large sizes. The size of the Sintered Stone slab can currently be achieved in multiple sizes such as 3200X1600mm, 2600X1200mm and so on. The processing of the large operation surface is larger and more comfortable than the cutting board operation space.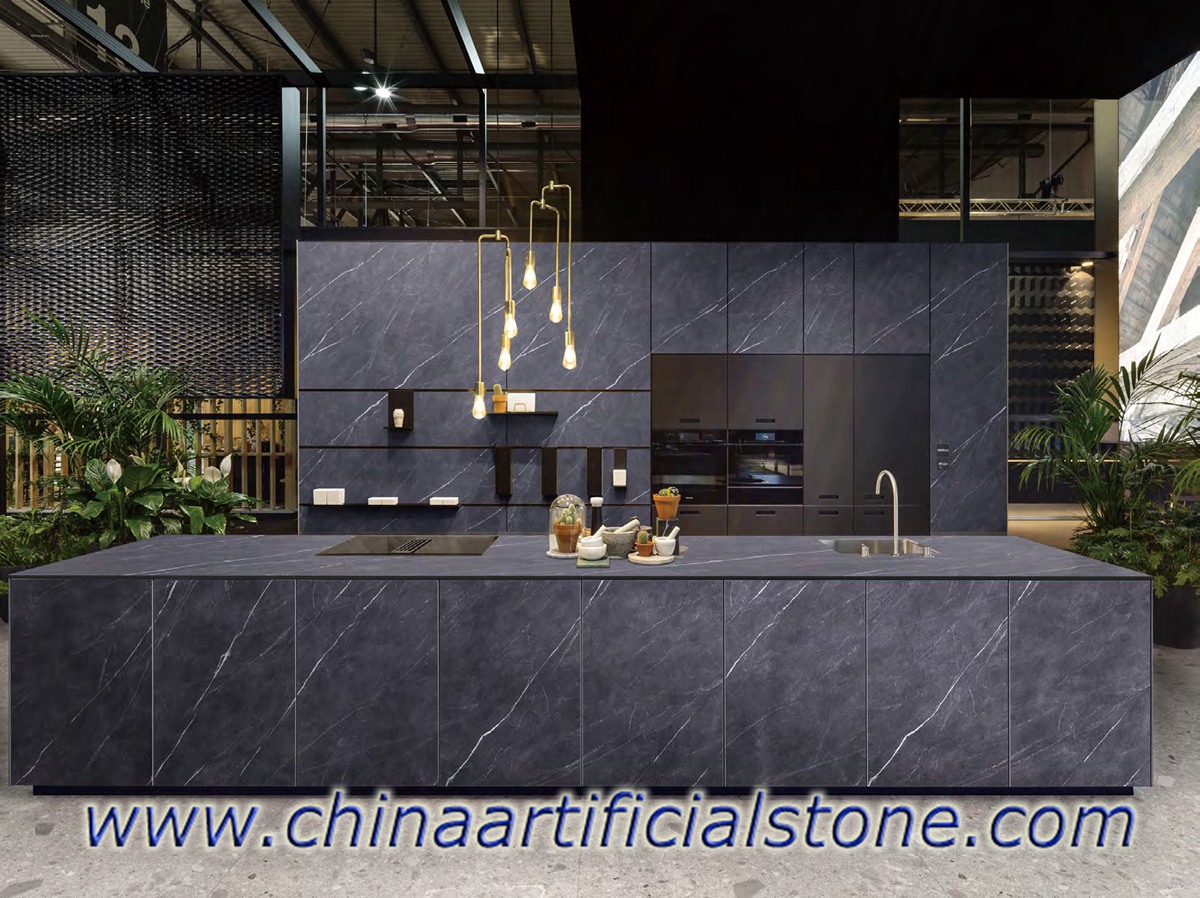 Zero penetration, no pollution

Whether it is a kitchen countertop, an island or a dining table, the primary consideration is safety and hygiene.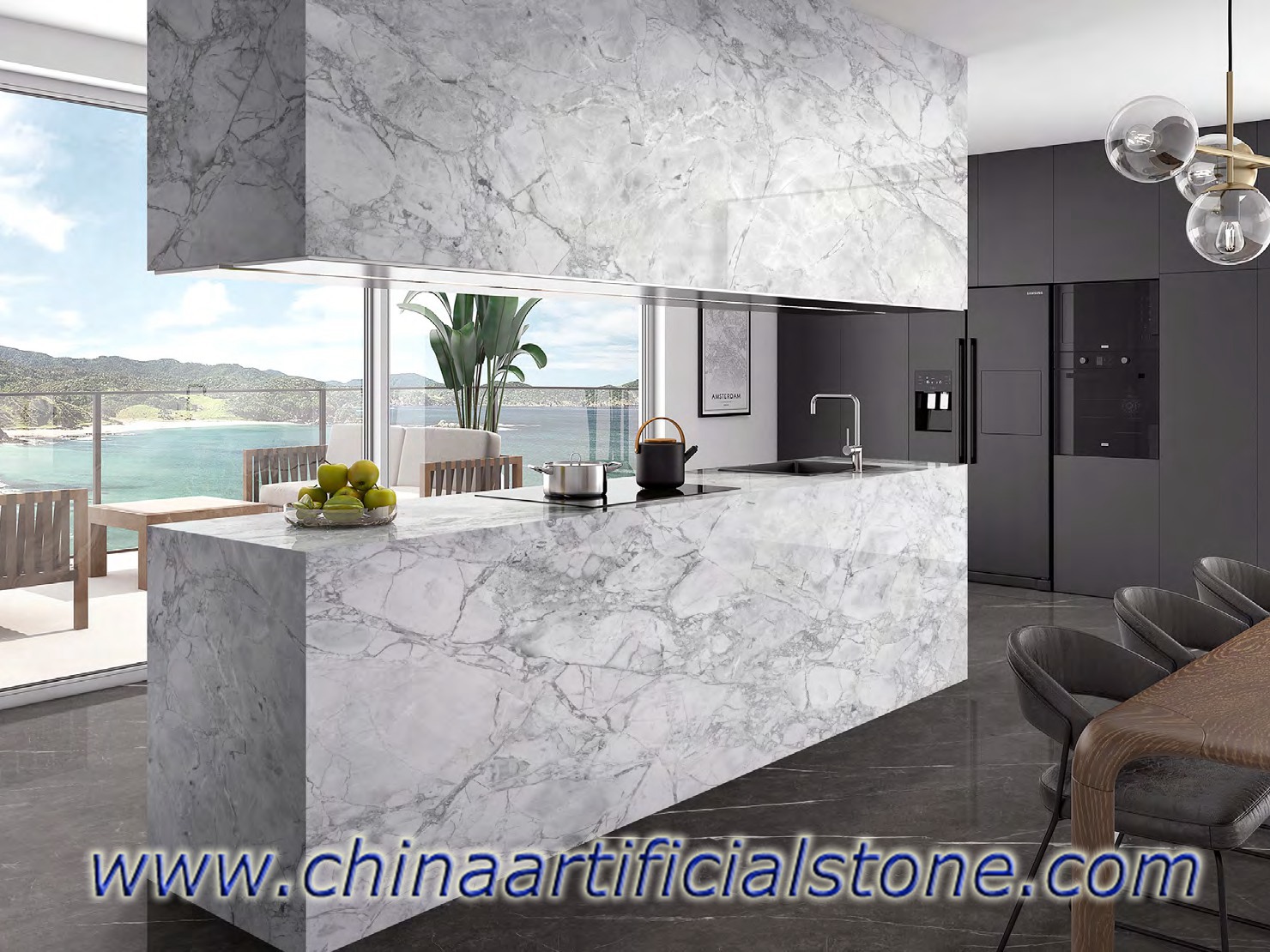 Sintered Stone has high density and imperviousness, and strong compactness to inhibit the growth of bacteria. It has a food-grade surface that can be in direct contact with food. It is a pure natural material that is non-toxic and non-radiative, and at the same time fully considers human The needs of sustainable development, health and environmental protection.

Enming Stone supply wide range Sintered Stone colors and sizes for selection. Welcome to contact Alice Cheung info@chinaartificialstone.com, whatsapp/wechat 008618046239265 for more color information.