In recent years, whether it is the Bologna Exhibition in Italy, Milan Design Week, or Guangzhou Design Week, Foshan Ceramics Fair, large format porcelain slabs 3200x1600mm, 2400x1200/1600mm are becoming more and more popular! The porcelain slab is more widely used, simple and atmospheric, realistically restores the natural texture of the marble, fewer seams, avoids dirt and dirt, strong design, free cutting, rich specifications; unique personality, decorative effect is more high-end atmosphere!
1. Overall ductility is better
The large porcelain slab can extend the space, the style is simple and elegant, elegant and high-end, and it is deeply loved by consumers.
2. Richer texture
The texture of the large board is clear, realistic, rich, and it also has a sense of layering.
3. Less gaps, more beautiful, easy to clean, high construction efficiency
The size of Porcelain tiles becomes larger, the number of paving in the same space is reduced, and the efficiency of paving is high. "Seamless link" is the most obvious feature of large slab tiles different from conventional tiles. It can also reduce dirt and dirt, making it easier to clean and maintain.
4. Stronger plasticity
A large board can be randomly cut into various styles of bricks, minimizing waste. It can also be mixed with specifications to meet the needs, so that the spatial effect is more diverse.
5. More energy saving and emission reduction
Large slabs can reduce the production and transportation costs of ceramic tiles and reduce sewage. The light and thin large board, due to the small load and good fire resistance, can be used in high-rise buildings, replacing materials such as stone.
6. Wider application range
From the early use of indoor wall and floor paving to later wall decoration, it is now quickly entering the daily home decoration of kitchen and bathroom space and countertop decoration materials.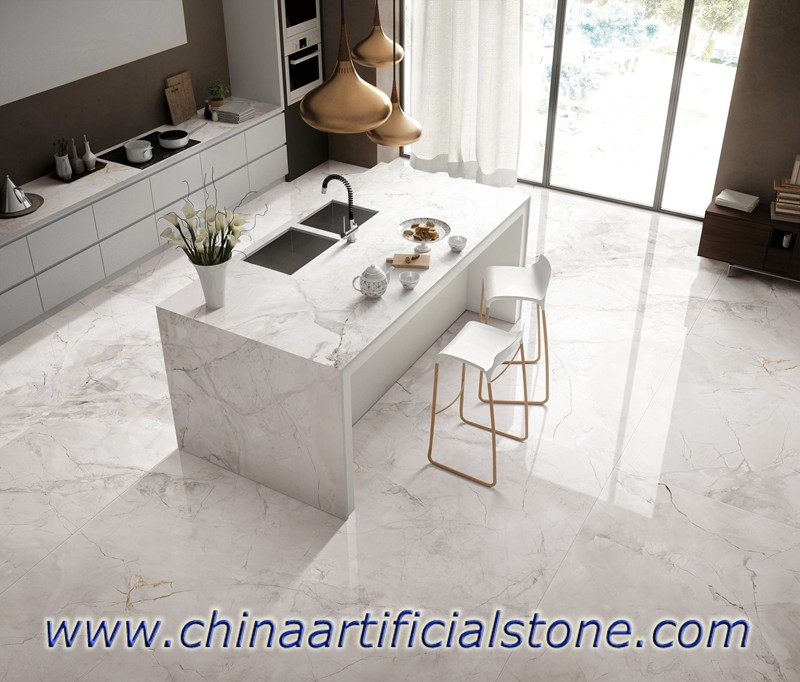 Enming Stone supply high quality large format porcelain slabs made by Italian facility by 44,000 super tongue machine and lamina machines. Wide range Unglazed and glazed porcelain slabs are available in stock for fast delivery. Welcome to contact for more information.